Gingher Scissors
Gingher is recognized as the premier line of cutting implements in sewing, crafting and needlework.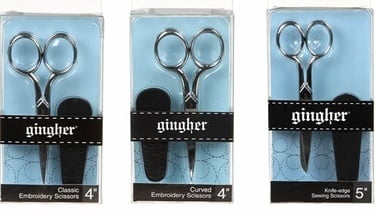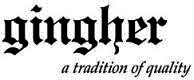 Gingher 4" Classic Embroidery Scissor

A basic, nenessity for sewing and needlework enthusiasts, Classic Embroidery Scissors feature a stron frame and slender blades ideal for cutting a single layer of fabric, multiple strands of thread and light needlework yarn. A…

€ 38,50

Gingher 4" Curved Embroidery scissors

Curved Embroidery Scissors features slightly thicker blades perfect fot cutting single layers of fabric or needlework, embroidery or paper crafting material. The curved narrow blades and sharp points are ideal for close, precise…

€ 38,50

Gingher 5" Sewing Scissors

A favorite of quilting, sewing and embroidery enthusiasts, these versatile scissors feature precision-ground, knife edge blades that cut multiple layers of fabric, clip curves and notch or cut buttonholes. A double…

€ 42,50
Shopping cart
No items in shopping cart.