Empire Place Quilt pattern
The Empire Place (72" x 90") is a beautiful quilt to make. The pattern is inspired by the amazing Art Deco era which is exemplified by the geometric designs of famous buildings like the Empire State Building, the Hoover Building and the Chrysler Building. The blocks were influenced by the shapes and flare of that time.

The package includes: The book and a folder with all original patterns. That means you can start straight away without having to make copies first! The book contains various color schemes as well as an example in Michael Miller solids. Therefore, additional to the book and the folder, you'll also receive a bag with color samples of the original Michael Miller colors that were used in that quilt.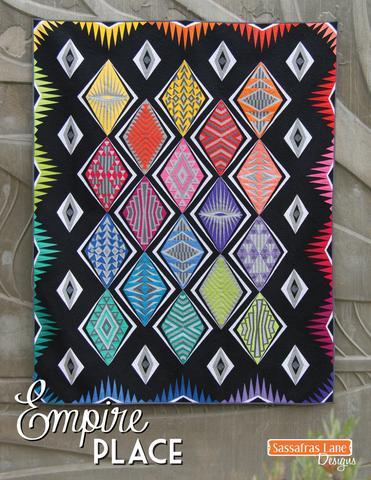 Shopping cart
No items in shopping cart.